WOOD LINE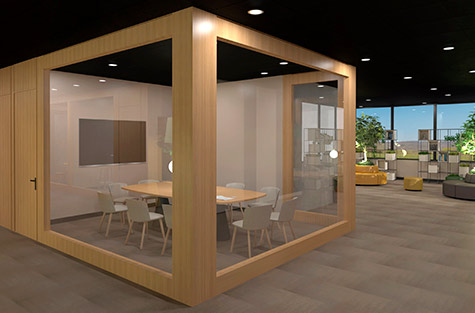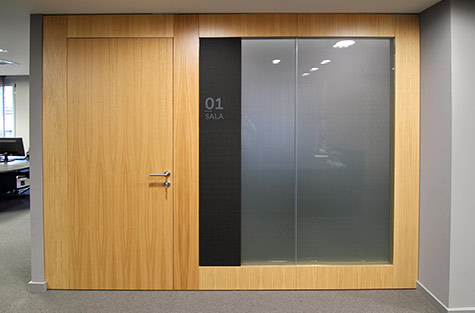 ABOUT WOOD
The wood serie is partition of natural wood, maintaining the characteristics of a partition, removable, reuse and registrability of electrical installations inside.
Wood is the material to move towards a more sustainable and environmentally friendly construction model.
The increase in the use of wood in construction invites to increase the planting of sustainable farms in order to guarantee future supplies.
The sustainable origin of the wood certified with the FSC and PEFC, guarantees that the Wood series contributes to the conservation of forests and jungles on the planet.
TECHNICAL SPECIFICATIONS
Thickness system: 90 mm. 
Sound Insulation: Of up to Rw 47 dB solid  moduls, Rw 45 db glass moduls.
Interior structure supports: 50 mm Sendzimir galvanized steel 0,8 mm. ST02, Zinc Z275, chrome treatment. Mechanical Properties EN 10346. Height regulation by machining bracing connector
Panels: 19 mm. woodchip hardboard panel decorative coated. Panels hold by zetas and panel clips causing demountability possibility.
Glass panels: Thickness of between 4+4 and 8+8 mm. Panes junction by fine transparent polycarnonate H.
Doors: Thickness 90 mm. flush door. Frames, hinges and door closers hidden.    
Internal insulation: 50 mm. thick rock wool. AW 0.80. UNE EN 13162 for thermal and acoustic insulation.
Panel joints: 3 mm. groove with aluminium profile

"Natural and sustainable"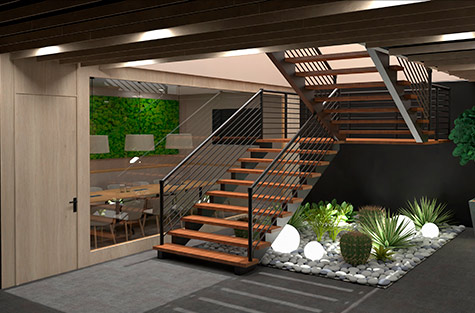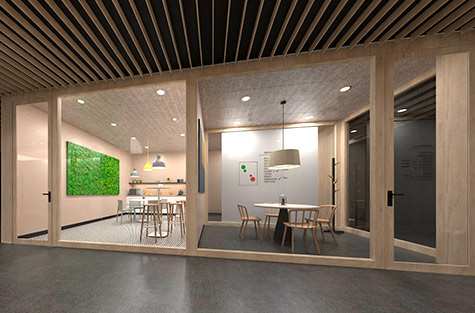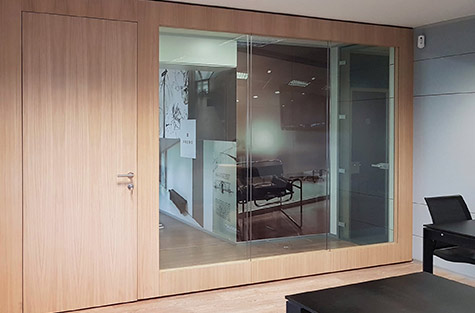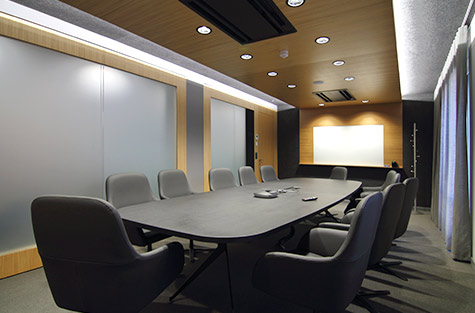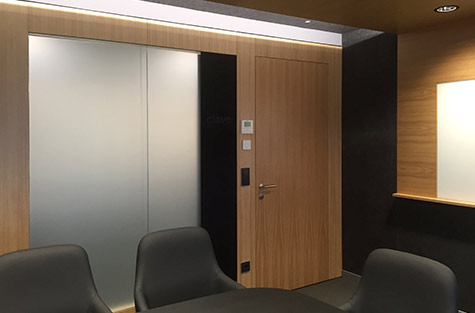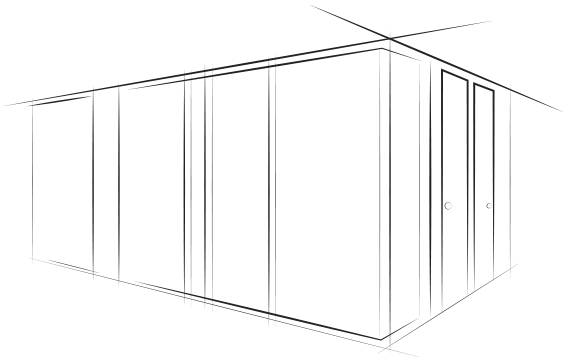 Since 1965
We design and manufacture
our product which provides adaptability and flexibility in the finishes.