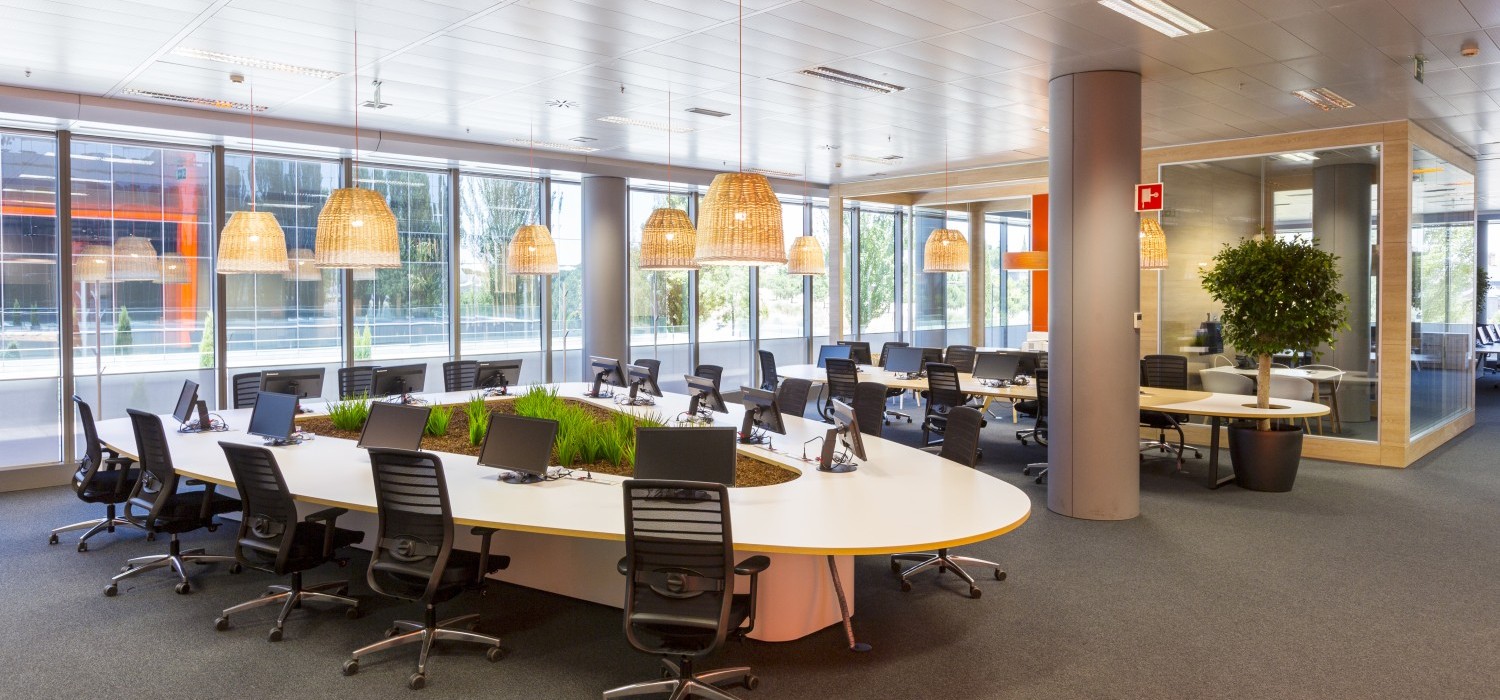 Premo partitions the new ORANGE building in Madrid
Premo completed an island and partitioning design in the Primacy Series framed in oak. We used 5+5 double-glazed glass and Climalit doors with a tubular link for more comfortable partitioning. Relined walls and magnetic boards were used to complete the décor. Premo thus collaborated on this project based on a "flexible office" idea with new warmer and cozier work environments with different areas for work and rest where professionals dedicated to different activities can interact and enjoy complete mobility.
More information at: http://www.espaciopremo.com/es/proyecto/orange-madrid  
Orange Spain inaugurated its new "flexible offices" at its headquarters located in the La Finca business park in Pozuelo de Alarcón, Madrid in 2017.
The telecommunications operator's headquarters, which occupy a total surface area of 38,000 square meters across seven buildings at the business complex are currently used by some 2,600 employees and outsourced personnel. Specifically, some 750 people who work in building 5 at the La Finca business park –with a surface area of 7,800 square meters- in the areas of "People and Communications", "Regulation, Strategy and Innovation", "Business Customers" and "Finance" have already adopted this new "flexible office" model Orange has also implemented in Seville and will gradually take to its other corporate sites.
Open spaces that encourage collaboration and exchange
With current movements, studies of the use of the work environment and employee suggestions as the starting point, the decision was made to design open, cozy and organized areas. These spaces feature an innovative and differentiating image that encourages collaborative work as well as current trends in openness and flexibility.
An all-new "flexible office"
"In line with its philosophy as an open, digital and flexible company, Orange also took to this trend a few years back. But, now, we've taken it a step further by creating all-new warmer and cozier work environments with different areas for work and rest where our professionals can enjoy complete mobility with new digital tools, where they feel comfortable interacting more dynamically and informally, establishing ties based on complementarity and cooperation with colleagues dedicated to different activities and where sustainability is a maxim since there is almost no paper or any printers and the natural light is taken advantage of as much as possible. All in all, it's a new way to work in accordance with this digital transformation society is going through and completely aligned with our brand values," said Carmen Recio during the presentation of these new offices. Source: http://blog.orange.es/noticias/orange-inaugura-su-nueva-oficina-flexibl…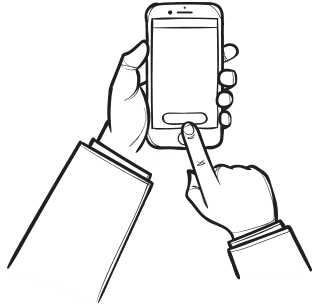 We can help you?
Get in touch with us
We will try to solve your doubts about your particular project.
CONTACT